Supplement Store
We have decided to carry some supplements in the office but we are transitioning to our online dispensary to make finding and ordering supplements easier for you, as well as our ability to offer more.
Fullscript allows you to place an order and have it shipped to your house as well as reminders when you are getting to the end of the bottle and it is time to reorder.
​We currently carry Green Pastures Fermented Cod Liver/ Concentrated Butter oil blend and Prescript Assist probiotics. We carry some AOR products as well as some Designs for Health products.
Contact the office
to order today.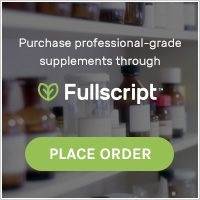 ---